Young Professionals in Civic Life
Name:
Young Professionals in Civic Life
Time:
5:30 PM

-

6:30 PM CDT
Event Description:
Join YPC on
Thursday, April 22 from 5:30 pm to 6:30 pm
to hear from a panel of prominent young professionals making a splash in the arenas of civic life and politics. Come hear about the unique journey each of our panelists took to their current positions.
Des Moines is a great city for young professionals, and don't just take
our
word
for
it
. Des Moines is also synonymous with politics and civics through the Iowa caucuses. So it makes perfect sense that young professionals in Des Moines have a number of different pathways towards elected and appointed civic and political positions.
About our panelists
Adam Kaduce
, Urbandale City Council
Adam began with R&R Realty Group an intern at R&R Realty Group while attending Drake University as an undergraduate student. He continued with R&R throughout his time at Drake Law School and after graduating and passing the Iowa Bar Exam, he became a full-time broker. Adam serves as a Senior Vice President and oversees brokerage activities. Adam graduated from the Greater Des Moines Leadership Institute, Leadership Iowa, and was included in Business Record's Forty Under Forty class of 2014.

His community involvement includes:
Interim Urbandale City Council Member

Iowa Events Center Hotel, Treasurer

Des Moines AM Rotary Club

Drake University College of Business and Public Administration National Advisory Council, Chair

Urbandale Chamber of Commerce Economic Development Committee, Chair

Endow Urbandale, Chair

Donald V. Adams Leadership Institute National Advisory Council, Chair
Armel Traore dit Nignan
, 2019 Candidate for Waukee School Board
Armel Traore dit Nignan is an innovator and strategic leader with cross-indsutry experience in retail, wellness, and financial services. In his current role, he helps improve Principal Real Estate Investors' performance through the enterprise-wide adoption of data science and analytics.

Armel is part of the 2021 class of the Greater Des Moines Leadership Institute. He serves on the Board of CultureAll, a great organization whose work is grounded in the belief that sharing the cultural richness of our community with others will elevate our society and quality of life. Armel also serves as Vice President of 20/20 Vision Project board. He ran for Waukee School Board in 2019.

Armel holds a MBA from DePaul University in Chicago, a city he crowned best in the Worlld. A proud immigrant, he was born and raised in Ouagadougou, Burkina Faso where most oif his family still resides. A recovering basketball coach and former student athlete, Armel and his wife Nicole enjoy attending various sports events with their sons John Henry and Theo, who came in 1st and 2nd respectively in the Drake Women's Basketball Baby Bowl 2017 and 2020. You can find Armel on LinkedInv here.
Emily Webb
, Board of Trustees for Broadlawns Medical Center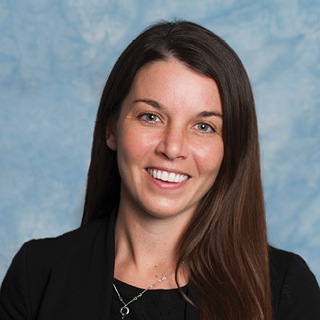 With nearly a decade practicing law, Emily Webb currently holds the position of Vice President, Legal at Businessolver, a technology company in West Des Moines. As an advocate of giving back to the community, she has actively served on many local boards including the YMCA of Greater Des Moines (2015 - 2018), City of Des Moines Plan and Zoning Commission (2018 - Present), and the Des Moines Area Religious Council (DMARC) as Past President (2015 - Present). After setting Iowa state track records in high school, Emily was an All-American runner at Wartburg College where she earned her Bachelor's degree in English and Creative Writing. Emily holds her juris doctorate from Creighton University School of Law and is currently pursuing a Master's Degree in Business from the University of Iowa Tippie College of Business. In 2019, she was named in the Des Moines Business Record 40 Under 40 and was a finalist for the Girl Scouts of Iowa Inspiring Women of Iowa Award. She also won the Iowa Governor's Volunteer Award for her extensive volunteer work in the Des Moines community. In her spare time, she and her husband share a passion for being active including running marathons, hiking at National Parks, and mountain climbing. She recently qualified for and finished the Virtual Boston Marathon.